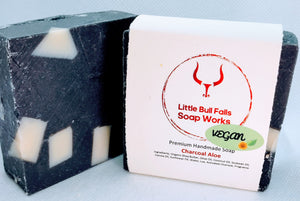 Charcoal Aloe - Palm Free Vegan Soap
Our line of square bars are all vegan soaps. They are also palm oil free soaps.
Super clean and fresh. Makes a fantastic facial soap for oily skin!
Ingredients: organic shea butter, olive oil, coconut oil, soybean oil, canola oil, sunflower oil, water, activated charcoal, sodium hydroxide, fragrance.