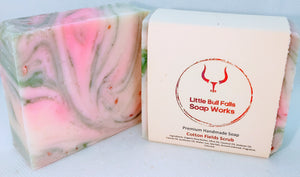 Cotton Fields - Palm Free Vegan Soap
Our line of square bars are all vegan soaps. They are also palm oil free soaps.
Fresh and clean smelling...like fresh laundry drying in the warm sunlight.
Ingredients: organic shea butter, olive oil, coconut oil, soybean oil, canola oil, sunflower oil, water, sodium hydroxide, fragrance.