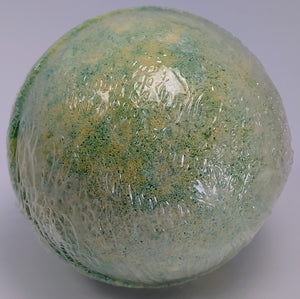 Aloha Bath Bomb
Limited Edition! Once they are gone, they are gone!
Introducing Aloha, the bath bomb that will transport you to a tropical paradise! This luxurious bath bomb is a refreshing blend of orange & a unique twist that will invigorate your senses and leave you feeling energized and rejuvenated.
With Aloha, you can transform your regular bath into a spa-like experience. Simply drop this fragrant bath bomb into your tub and watch as it fizzes and releases its delightful aroma. As it dissolves, Aloha will release nourishing ingredients that will leave your skin feeling silky smooth and hydrated.
The scent of Aloha is like no other. Its citrusy orange fragrance is complemented by a subtle twist that sets it apart from other bath bombs. You'll feel like you're sipping a refreshing drink on a sandy beach while soaking in your tub.
Indulge in a little self-care and bring a little bit of the tropics to your bath with Aloha. This bath bomb makes the perfect gift for anyone who needs a little bit of pampering and relaxation. Order yours today and experience the refreshing scent of Aloha for yourself!
Our bath bombs are made with high-quality ingredients, including Sodium Bicarbonate, Citric Acid, Fragrance Oil, Sunflower Oil, FD&C Colorant, and Cosmetic Glitter. These ingredients work together to provide a luxurious and relaxing bath experience.