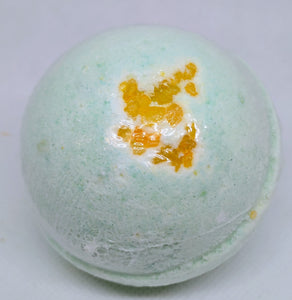 Apple Orchard Bath Bomb
Introducing our Apple-scented bath bomb, that will transport you to the orchard with its authentic and ripe apple fragrance. These bath bombs are roughly the size of a tennis ball and will give you plenty of fizz and a lovely scent that will make you never want to leave the tub until the water turns icy cold.
Our ingredients are simple and natural, such as Sodium Bicarbonate (Baking Soda), Citric Acid, Fragrance Oil, Sunflower Oil, FD&C Colorant, Cosmetic Glitter.
Indulge in a relaxing and rejuvenating bath experience with our Apple-scented bath bomb. Add one to your bathwater for a luxurious and aromatic soak that will leave you feeling refreshed and rejuvenated.