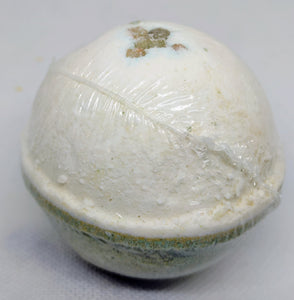 Asian Pear Bath Bomb
Experience the refreshing and delicious Nashi Pear fruit from East Asia with our Pure Pear-scented bath bomb. Measuring roughly the size of a tennis ball, these bath bombs provide a satisfying fizz and a pleasant aroma.
Made with simple, natural ingredients like Sodium Bicarbonate, Citric Acid, Fragrance Oil, Sunflower Oil, and FD&C Colorant, as well as Cosmetic Glitter, this bath bomb is the perfect way to unwind and rejuvenate.
Simply add one to your bathwater for a luxurious and aromatic soak that will leave you feeling refreshed and invigorated.