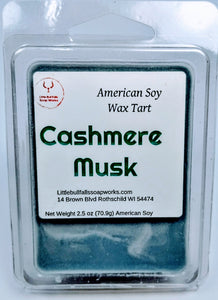 Cashmere Musk Soy Wax Melt
Like our candles, our wax melts are made from soy wax that is made from soybeans that are grown right here in the midwest of the United States.
With its calming natural aroma, this fragrance adds comfort & elegance to everyday spaces without being overwhelming. A definite mood-booster for those days you are feeling blah.
Bergamot, saffron, lily of the valley, amber, violet, dark musk & powder combine to make this peaceful scent!
We also offer this scent in a bar soap!