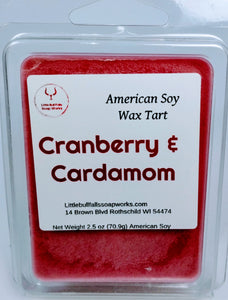 Cranberry Cardamom Soy Wax Melt
Like our candles, our wax melts are made from soy wax that is made from soybeans that are grown right here in the midwest of the United States.
Cranberry, Cardamom and Clove -- Cranberries gently mulling. Sweet green cardamom and pungent clove simmer with sweet cranberry.