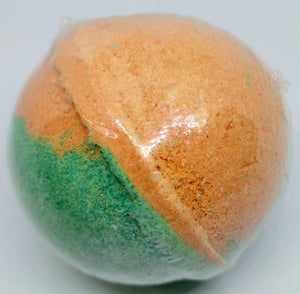 Cucumber Melon Bath Bomb
This bath bomb offers a refreshing blend of honeydew melon and crisp cucumbers, accented with delicate hints of violet. Sometimes, the simplest things can be the most enjoyable.
Our bath bombs are about the size of a tennis ball and give you loads of fizz and a nice scent so good you won't want to get out of the tub until the water turns icy-cold!
Ingredients: 
Sodium Bicarbonate (Baking Soda)
Citric Acid
Fragrance Oil
Sunflower Oil
FD&C Colorant
Cosmetic Glitter
4.5oz