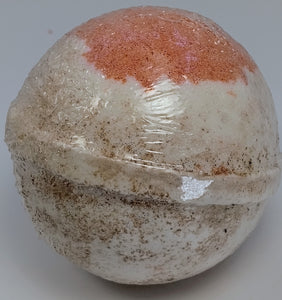 Good Karma Bath Bomb
The Good Karma bath bomb features a sophisticated and gender-neutral scent with a subtle woodsy essence that's not overpowering. With just a hint of musk and a delicate touch of perfume, it's hard to pinpoint the exact fragrance notes, but there's no denying the overall elegance it exudes.
Our bath bombs are made with high-quality ingredients, including Sodium Bicarbonate, Citric Acid, Fragrance Oil, Sunflower Oil, FD&C Colorant, and Cosmetic Glitter. These ingredients work together to provide a luxurious and relaxing bath experience.
4.5oz