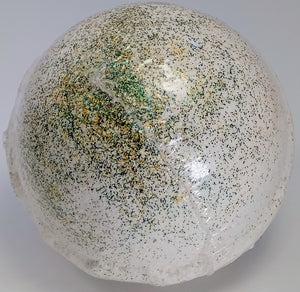 Mango Bath Bomb
Indulge in the sweet scent of fresh mango with our Mango Bath Bomb! Our luxurious bath bomb is designed to turn your bath time into a tropical oasis, leaving you feeling rejuvenated and refreshed.
As soon as the Mango Bath Bomb hits the water, it fizzes and releases a burst of vibrant mango juiciness.
This bath bomb is perfect for anyone who wants to add a touch of luxury to their bath time routine. It also makes a great gift for friends and family who love the sweet, juicy scent of mango.
So, treat yourself to a tropical getaway in the comfort of your own bathroom with our Mango Bath Bomb!
Our bath bombs are made with high-quality ingredients, including Sodium Bicarbonate, Citric Acid, Fragrance Oil, Sunflower Oil, FD&C Colorant, and Cosmetic Glitter. These ingredients work together to provide a luxurious and relaxing bath experience.
4.5oz