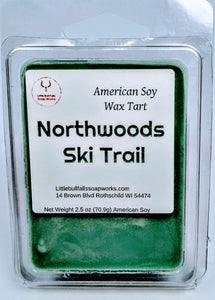 Northwoods Ski Trail Soy Wax Melt
Like our candles, our wax melts are made from soy wax that is made from soybeans that are grown right here in the Midwest of the United States.
This is our Northwoods soy wax melt...
A sweet and fresh blend of pine needles, orange, strawberry and a touch of sugared vanilla. 

This oil contains 15.6% of essential oils and resins. The remaining components are natural and synthetic aroma ingredients.