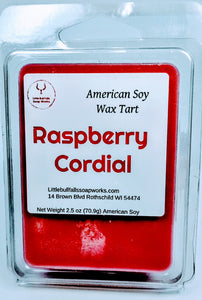 Raspberry Cordial Soy Wax Melt
Like our candles, our wax melts are made from soy wax that is made from soybeans that are grown right here in the midwest of the United States.
Sweet and tart and wonderfully aromatic. A wonderful little toast with friends. You can practically taste the sweet raspberry liquid as it rolls around your tongue. A scent to savor and enjoy.