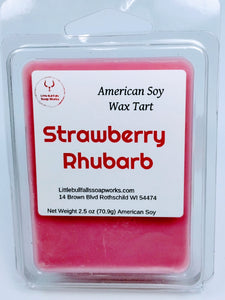 Strawberry Rhubarb Soy Wax Melt
Like our candles, our wax melts are made from soy wax that is made from soybeans that are grown right here in the midwest of the United States.
 Old-time summer goodness! Yummy ripe REAL strawberries simmering with REAL fresh, garden cut rhubarb! Did I say yum?!  Did I say REAL.  This scent smells so real you won't believe it!