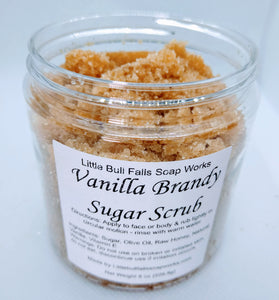 Vanilla Brandy Sugar Scrub
Smells like vanilla brandy!

These are so good for exfoliation in the shower. Leaves skin smooth and super hydrated. This is something I can't live without especially once it starts to get dry out.

Gentle enough for the face. apply a couple finger-fulls to the skin and rub in a circular motion. Rinse off & pat dry.