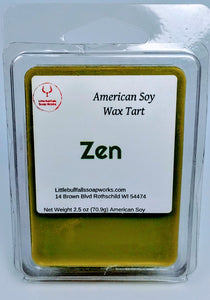 Zen Wax Soy Wax Melt
Like our candles, our wax melts are made from soy wax that is made from soybeans that are grown right here in the midwest of the United States.
Sweet and exotic. A complex blend of grapefruit zest, succulent mango and sandalwood.
What do we mean when we say "hand-poured"? It means that we make candles the old-fashioned way. We take the time and care with our own two hands.
2.5oz of wax in a clamshell. These can be used in both electric & tea-light wax melters.